My weekly wrap-ups will include the books I read the past week along with mini reviews for each one.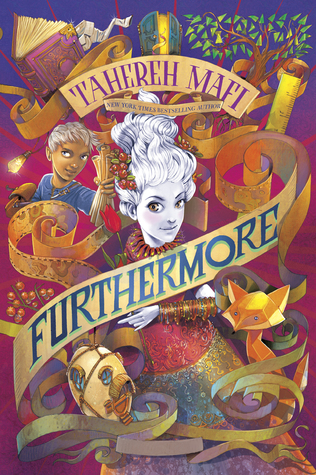 Furthermore (Furthermore, #1) by Tahereh Mafi
Format: Print book
Genre: Middle Grade Fantasy
Rating: ⭐⭐⭐⭐
Date finished: 01/18/2019
This was a very cute story and I loved the world building. This was a very fantastic and whimsical world. I really felt for Alice. My attention did wander in spots, but I can't wait to find out what happens next.
Switched by Amanda Hocking
Format: ebook
Genre: YA Fantasy
Rating: ⭐⭐⭐1/2
Date finished: 01/21/2019
Local Stories: Full review to come soon.
Gentleman's Guide to Vice and Virtue by Mackenzi Lee
Format: Audiobook
Genre: YA Historical Fiction
Rating ⭐⭐⭐
Narrator: Christian Coulson
Narrator rating: ⭐⭐⭐
Date finished: 01/21/2019
Cute and funny story, but also problematic. I think the author wanted to show how Monty had grown as a person, but it felt a little too little too late and his beautiful face being messed up was a poor catalyst for it.
That's a wrap for this week. See you again next week!