Rules:
Link back to the original post at Howling Libraries
Sort your Goodreads TBR shelf by date added, ascending
Find 5-10 (or more, if you feel ambitious!) titles to purge from your TBR (the "lows")

ALTERNATIVE OPTION: Find 5+ titles that are at the BOTTOM of your TBR—books you want to read someday, just not right now!

Post those 5 books in the list, with a brief explanation
Next, sort your Goodreads TBR shelf by date added, descending
List the last 5 (or more!) books you added to your TBR, with a synopsis or your brief summary of why you added it (the "highs")
The Lows
The Highs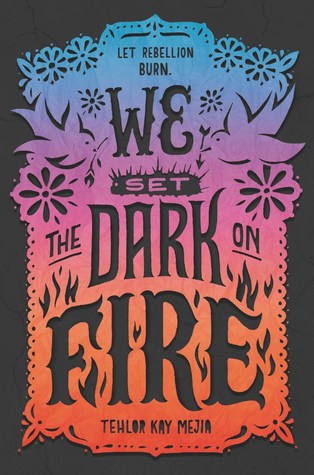 We Set the Dark on Fire by Tehlor Kay Mejia
The Lady's Guide to Petticoats and Piracy

(Montague Siblings, #2)

 by Mackenzi Lee

Wires and Nerve, Volume 2: Gone Rogue by Marissa Meyer
Are there any books on my lows list that I should reconsider? Let me know in the comments!
.