My weekly wrap-ups will include the books I read the past week along with mini reviews for each one.
The Name of the Wind(The Kingkiller Chronicle, #1) by Patrick Rothfuss
Format: Paperback
Source: Library
Genre: Adult Fantasy
Rating: ⭐⭐⭐⭐

I was more interested in the story that the book started out with rather than the backstory of Kvothe. The backstory paled in comparison to the "present day" story that was happening. I am eager to finish both stories, however.
Treadmill by Warren Adler
Format: Kindle book
Genre: Adult Contemporary Mystery
Rating: ⭐⭐⭐
This story kept me interested, even when it wasn't what I would call plausible. Also, the ending came out of left field. I did not see that coming.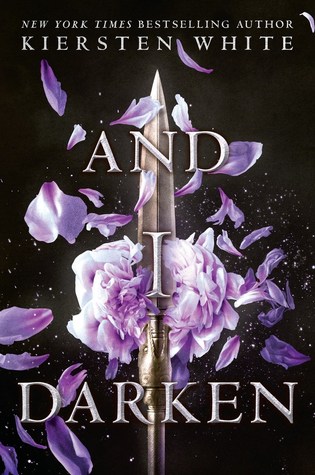 And I Darken(The Conqueror's Saga #1) by Kiersten White
Format: Audiobook
Source: Scribd
Genre: Young Adult, Historical Fiction, Fantasy
Rating: ⭐⭐1/2
This story….could have been so much more interesting. It was far too focused on the romances and unrequited feelings. I switched to audiobook because I could not get into the ebook and that made the story more palatable for me. The ending was fantastic, though. It saved the book for me and made me want to continue with the series/duology(?)
That's a wrap for this week. See you again next week!
Also on the blog this week:
Top Ten Tuesday: Releases I am on the Fence About
January 2018 TBR – How Did I Do