It's Monday, What Are You Reading?
This meme is hosted by Kathryn over at The Book Date. This is where we discuss what we have read over the past week as well as what we are planning to read in the coming week.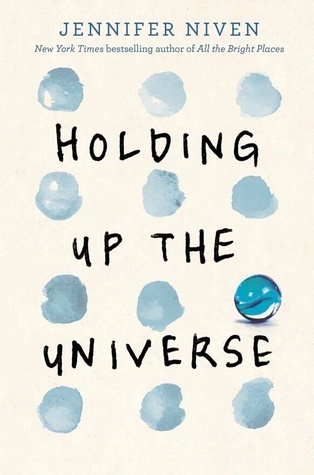 Holding Up the Universe by Jennifer Niven
Audiobook
Source: Scribd
Book Rating: ⭐⭐⭐⭐
Narrator: Robbie Daymond and Jorjeana Marie
Narrator Rating: ⭐⭐⭐⭐
This was a fun read that also addressed some serious points. Libby was great and a fun character. I felt that I could really relate to her.
I wonder how the book would be different if Jack didn't have his own condition that he felt made him different from everyone else.
Sam's Letters to Jennifer by James Patterson
Audiobook
Source: Scribd
Book Rating: ⭐⭐⭐
Narrators: Anne Heche and Jane Alexander
Narrator Rating: ⭐⭐⭐⭐
I really struggled with this audiobook just because of the tinny and annoying elevator music they would play for the dramatic parts. It was awful.
This could have been a good book, but I can't get behind the idea of cheating spouses somehow being a romantic story. Jennifer and Brendan's story was adorable though. I just wish Brendan could have found better compliments for Jennifer that weren't about how pretty/beautiful she is.
What I will be reading this week:
I currently have 7 books on my Currently Reading Shelf on Goodreads. See the widget to the right. I didn't finish The Nightingale in time and it went back to the library and I am currently 8th in line for it.
I am not really feeling Shadow and Bone by Leigh Bardugo and I may DNF it. Let me know if you think I should continue with it.