Top Ten Tuesday is a weekly meme hosted by That Artsy Reader Girl.
I realized this week that I haven't read a lot of Christmas/winter themed books. Here are 7 winter/Christmas books that I might like to read this season.

1. Christmas Camp by Karen Schaler
Goodreads Synopsis: Haley Hanson's idea of the perfect Christmas is escaping to the Caribbean to work so she can avoid all the traditional Christmas distractions. Over the years, she's sacrificed her personal life to climb the corporate ladder at a prestigious Boston advertising agency. Now she just needs to land a coveted Christmas toy company account to make partner. But first, her boss, Larry, thinks she needs a holiday attitude adjustment, so he ships her off to a Christmas Camp at Holly Peak Inn to help her find her Christmas spirit.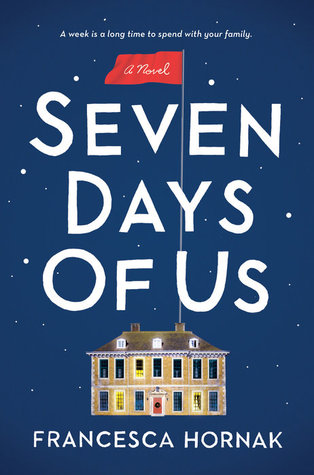 2. Seven Days of Us by Francesca
Goodreads Synopsis: It's Christmas, and for the first time in years the entire Birch family will be under one roof. Even Emma and Andrew's elder daughter—who is usually off saving the world—will be joining them at Weyfield Hall, their aging country estate. But Olivia, a doctor, is only coming home because she has to. Having just returned from treating an epidemic abroad, she's been told she must stay in quarantine for a week…and so too should her family.

3. Girls Made of Snow and Glass by Melissa Bashardoust.
Goodreads Synopsis: At sixteen, Mina's mother is dead, her magician father is vicious, and her silent heart has never beat with love for anyone has never beat at all, in fact, but shed always thought that fact normal. She never guessed that her father cut out her heart and replaced it with one of glass. When she moves to Whitespring Castle and sees its king for the first time, Mina forms a plan: win the kings heart with her beauty, become queen, and finally know love. The only catch is that shell have to become a stepmother.

4. Greenglass House by Kate Milford
Goodreads Synopsis: It's wintertime at Greenglass House. The creaky smuggler's inn is always quiet during this season, and twelve-year-old Milo, the innkeepers' adopted son, plans to spend his holidays relaxing. But on the first icy night of vacation, out of nowhere, the guest bell rings. Then rings again. And again. Soon Milo's home is bursting with odd, secretive guests, each one bearing a strange story that is somehow connected to the rambling old house. As objects go missing and tempers flare, Milo and Meddy, the cook's daughter, must decipher clues and untangle the web of deepening mysteries to discover the truth about Greenglass House-and themselves.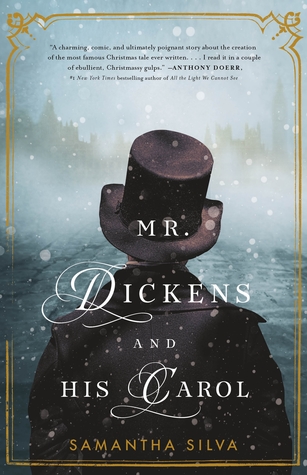 5. Mr. Dickens and His Carol by Samantha Silva
Goodreads Synopsis: For Charles Dickens, each Christmas has been better than the last. His novels are literary blockbusters, and he is famous on the streets of London, where avid fans sneak up on him to snip off pieces of his hair. He and his wife have five happy children, a sixth on the way, and a home filled with every comfort they could imagine. But when Dickens' newest book is a flop, the glorious life he has built for himself threatens to collapse around him. His publishers offer an ultimatum: either he writes a Christmas book in a month, or they will call in his debts, and he could lose everything. Grudgingly, he accepts, but with relatives hounding him for loans, his wife and children planning an excessively lavish holiday party, and jealous critics going in for the kill, he is hardly feeling the Christmas spirit.

6. Winter Street by Elin Hilderbrand
Goodreads Synopsis: Kelley Quinn is the owner of Nantucket's Winter Street Inn and the proud father of four, all of them grown and living in varying states of disarray. Patrick, the eldest, is a hedge fund manager with a guilty conscience. Kevin, a bartender, is secretly sleeping with a French housekeeper named Isabelle. Ava, a school teacher, is finally dating the perfect guy but can't get him to commit. And Bart, the youngest and only child of Kelley's second marriage to Mitzi, has recently shocked everyone by joining the Marines.

7. A Redbird Christmas by Fannie Flagg
Goodreads Synopsis: From the beloved author of Fried Green Tomatoes at the Whistle Stop Cafe comes her latest New York Times bestseller–a new Yuletide classic about small-town America and larger-than-life wonders.